Groundnut Rotary Cooker-New Design Concept
In fragrant groundnut oil production,
groundnut rotary cooker
plays a very important part in the pretreatment of raw material groundnut kernel. The cooking of groundnut includes 2 steps: pre-cooking and secondary cooking.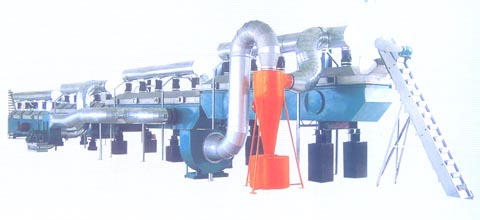 Pre-cooking:
it means cooking the whole groundnut kernel, with well control of the heating temperature (between 180-200 ℃) and the length of cooking time, to avoid the over cooking and spontaneous combustion, once the groundnut kernels comes out, they have to be cooled immediately and be crushed into small particles.
Secondary cooking:
after the groundnut kernels are crushed and the flaking process is finished, the raw material is ready for the groundnut rotary cooker.
Processing volume of pre-cooking is about 25%-30%, the secondary cooking is 70%-75%.
New design concept:
The heat medium of groundnut rotary cooker is HTF, conduction oil and steam, if saturated steam is needed, the working pressure of the bottom layer shall be at the range of 0.7-1.0 MPa. Gear box works under way, which makes it easier to maintain and avoid the hot and high moisture circumstances. The main body of groundnut rotary cooker contains pre-heating layer, flake-steaming layer, frying layer and mixed layer. If you like to know the details of latest groundnut rotary cooker, send an email with all your questions now!