2ton/h sawdust pellet production line in Bulgaria
In Sept. 2017, AGICO has built a complete sawdust pellet production line in Pernik, Bulgaria. The production capacity of this sawdust pellet production line is 2ton/h. This investor is a saw mill owner. He use the sawdust pellet plant to deal with the waste beeches, including wood logs, wood blocks, wood chips and sawdust.
According to the requirement of the investor, this sawdust pellet plant includes an independent wood debarking system. It is used to pre-process the wood logs.
The wood crusher is integrated in the wood pellet plant, it serves to coarsely crush the wood logs. Then, the wood hammer mill process them into fine sawdust. After that, the rotary dryer lower the water content in wood materials and the ring die pellet mill make them into pellets. Then, the produced wood pellets will be cooled by the cooler and get packed by the pellet packer.
This sawdust pellet plant project is scientifically designed to achieve the highest return on investment. It integrates adjacent process together, and saves the clients unnecessary equipment.
The pellet machine adopts advanced gear-drive system, which is more efficient and safe.
The integration of pellet cooler and vibrating screener reduce the floor space occupation.
The electronic scale and the thermo-hemming machine work together to improve the efficiency of weighting and package sealing.
The sawdust pellet plant is equipped with a computer simulation system that features high automation and elaborate control.
The following are photos of 2ton/h sawdust pellet plant in Bulgaria.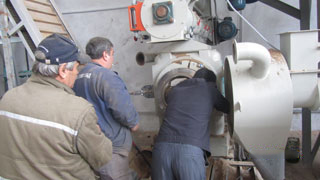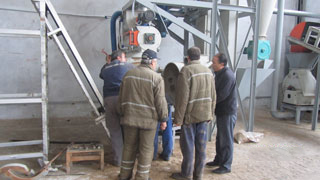 Sawdust pellet mill installation and debugging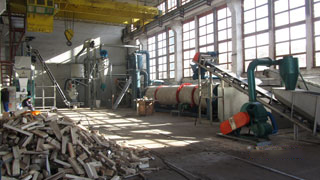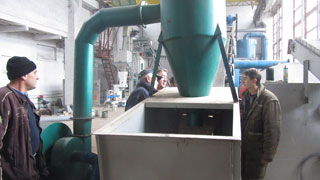 complete sawdust production line | hammer mill with cyclones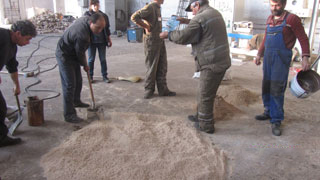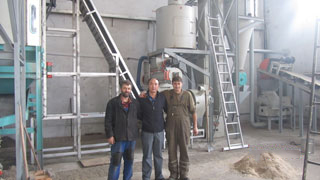 Adjust the moisture of sawdust | Photos of our workers and clients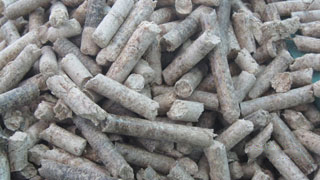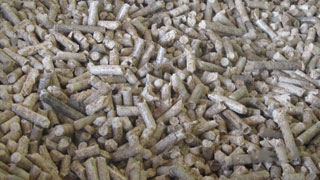 Final pellets product