Anyang Gemco Energy Machinery Co.,Ltd
is one of the leading companies who specialized in the design and manufacture of biodiesel processing equipments. The
biodiesel machine
produced by the company range from
OIL PRESS,BIOMASS BRIQUETTE PRESS, PELLET MILL, FLOUR MILL, ROLL FORMING, FOOD PROCESSING
and other general machines related energy saving.
Our company located in Hena province, which is a history agricultural area in China. From of old, the technology of agriculture is advanced in the world. Now our technology of grain processing is first-rate in domestic. The
COMPLETE SET OF VEGETABLE OIL MILL AND FLOUR MILL
are the main products of the company. Besides that, the
BIOMASS BRIQUETTING
is a new economy start under the condition of energy crisis developing day and day. After years?? study and experiments, the biomass briquette press for making charcoal bars becom our hot products welcomed by our clients. Base on the production of
FEED MACHINERY
,
BIOMASS PELLET MILL
is our another hot products now. The
PELLET PRESS
can process various materials such as wood dust, peanut shell, corn stalk etc into biofuel pellets put into markets.
Many years passed, our company strive to the development of new energy technology and improvement of our main products. Every customer will trust us for good quality and warm service. We can offer you a full set of services, including consultation on technologies and planning of manufacture, delivery, installation, guarantee and after guarantee service, maintenance with spare parts.

Best-sellers

What is a pellet press?
Pellet presses, aslo known as pellet mills are used for the compression of dusty materials into solid pellets, sometimes known as bio-pellets for heating.
How big is a pellet press?
Pellets presses /pellet mills are available in from 7.5kw to 30kw.
What can the pellets used for?
Pellets can be used in the production of animal feeds, or as fuel pellets for use in a pellet stove or boiler.
What are the pellets made from?
Pellets can be made from wood / sawdust / plastic / foam / wheat / barley / cotton and fibre waste. They also need a wet ingrediant, such as steam or molasses.
How are the pellets made?
The pellets are made by compacting the mash or meal into many small holes in a die. The die is usually round and the pellets are pushed from the inside out or opposite.
What size pellets are produced?
The length and diameter of the pellets are adjustable according to the size of the die in the pellet press.
What is the cost of pellet press?
Different capacity, different price.
How do you deliver the pellet presses?
Transport and worldwide shipping is available.
Are the pellet presses new or used?
All the machine are used with warranty available, advice is free.
What is small pellet press?
The small pellet press is flat die pellet press with smaller capacity.
What is a oil press?
Oil press is a machine tool for processing oil extraction.
What is the capacity of oil press?
The oil press produced by us have different capacities suitable for small, middle and big oil mills.
What is the kind of oil press?
There are three types of oil presses classified by the structures: small scale oil press, automatic combined oil press and big scales oil press with cooker.
What is the raw material for oil press?
The raw material can be various vegetable plants such as ground nuts,beans,rape and cotton seeds, sesame, olive, sunflower, coconuts, and grass seeds etc.
How to make vegetable oil from small oil presses?
The vegetable oil press of small capacity is composed with rings and screw in press chamber. There is control panel on the oil press. If you want to make oil from raw materials, you should clean them firstly, to remove the dust,stone and other impurity. When raw material prepared, you should let the oil pressing machine runing empty for a while for pre-heating of chamber. That can help the oil extracted out more successfully. After pre-heating for several minutes, you can feed material into the feeder of oil press. You can get the meal press for several time till there is no much oil in the meal.
How many kinds of vegetable oil presses?
The vegetable oil press mainly has three kinds from their structures: big scale oil press, small oil press and automated oil press combined with filter barrels. The big scale oil presses are applied in large oil mills. The small oil presses can be used for family to medium and small oil pressing workshop. The automated oil press combined with filter barrels are designed for personal use, which can save manpower from pressing and cleaning oil.
What is a biomass briquette press?
Biomass Briquette Press is a bio-charcoal bars making machine.
What is the capacity of biomass briquetting press?
The biomass briquette presses produced by us have three models. The output of them is as 80-120kg/hour, 120-150kg/hour, 180-230kg/hour.
What is the raw material for biomass briquette press?
The biomass material can be various agro-forestry waste like wood chips, sawdust, wheat straw, rice husk and other biomass material.
What is the final products from biomass briquette machine?
The final products from bioamss briquette machine is sawdust bar. After carbonizing in kiln, they can be charcoal briquettes for barbeque in the open air or special for restuarant. The diameter of biomass briquettes can be 40mm to 110mm with different shapes. Such as square, quinquangular column, hexagonal column and other shapes. But hexagonal briquette bar is mostly advised.
What is Sawdust Briquette Charcoal?
Sawdust Briquette Charcoal is charcoal bar made by biomass briquette press of either hexagonal or square cross section with a center hole. The piston sawdust briquette charcoal have holes in the center. Size and shape of charcoal are manufactured to the general requirement of each country. Generally, square charcoal is in great demand in Japan whereas most buyers in Korea generally accept the hexagonal shape.
Products List
News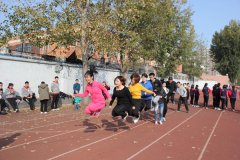 >>into