Vegetable Oil Mill
Products list
Vegetable Oil Mill
Oil Press - Vegetable Oil Mill
To processing vegetable oils, we can supply various equipments for different steps in the production of cooking oil or biofuel. We can cater for your needs of ranging from complete turn-key oil milling plants to individual equipments (such as pre-treatment of seeds, pressing, physical or chemical extraction, oil refining) and prodcuts(such as oil press, filter press, cooker, refining tank and cleaner, sheller for raw material etc.).
Small Oil Press
YZS-68 Oil Press / YZS- 80 Oil Press / YZS-95 Oil Press / YZS-100 Oil Press / YZS-120 Oil Press / YZS-130 Oil Press / YZS-160 Oil Press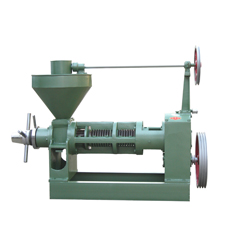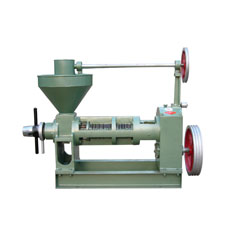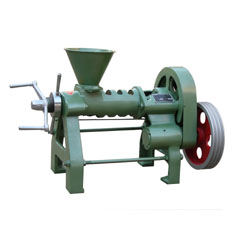 | | | | | |
| --- | --- | --- | --- | --- |
| Model | Capacity (kg/h) | Power (kw) | Net Weight (kg) | Packing (mm) |
| | 40 | 5.5 | 130 | 1050*660*760 |
| | 80-125 | 5.5 | 330 | 1320*440*695 |
| | 160-200 | 11 | 420 | 1910*610*765 |
| | 160-200 | 7.5 | 400 | 1860*550*695 |
| | 200-300 | 11 | 700 | 2060*610*770 |
| | 375-500 | 18.5 | 700 | 2320*700*780 |
| | 550-700 | 18.5 | 920 | 2020*700*780 |
Big Scale Oil Expeller
YZL/YZP-32 Oil Expeller / YZL-18 Oil Expeller / YZL-28 Oil Expeller / YZL-20/80 Oil Expeller / YZP-24 Oil Expeller
Model

Capacity

Power (kw)

Net Weight (kg)

Outside Dimension (mm)

7-10t/d

27.2

3500

3176*1850*2600

15-20t/d

18.5

5000

2850*1850*3270

60-80t/d(Prepress)

18.5

5000

2850*1850*3270

40-50t/d

36.5

8500

3200*1850*3600

40-60t/d

45

11500

3700*1920*3850

140-160t/d(Prepress)

45

11500

3700*1920*3850

100-130t/d

90/110

11000

4100*2720*3850

260-300tt/d(Prepress)

90/110

11000

4100*2720*3850
Other Vegetable Oil Processing Equipments for Oil Press
Filter press / Cooker / Conveyor / Dryer / Flaker / Sheller / Baling press
Small Oil Processing System (Capacity 1-10ton/day)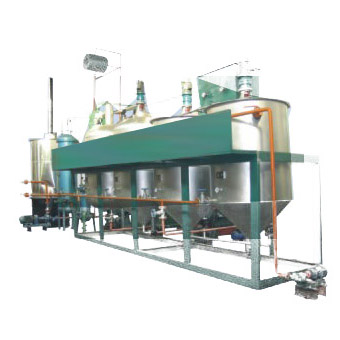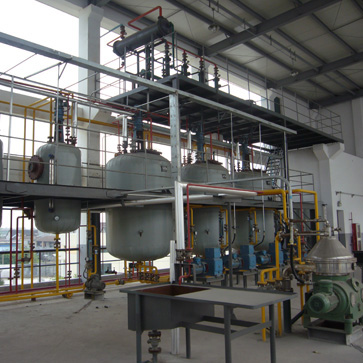 Complete Cooking Oil Plant
Pretreatment / Pressing / Extraction / Refining / Packing Line / Boilers / Silos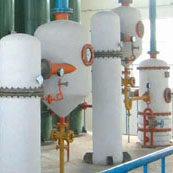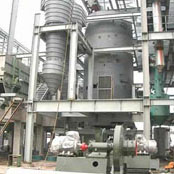 Biodiesel Oil Processing
Biodiesel Portable Unit / Biodiesel Plant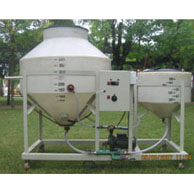 Info about Oil Press
History of Oil Press
The extraction of oil by oil press come of the oil countries five thousands years ago. The original oil presses have several kinds such as lever press, wedge press, manpower press etc. In 1795, water press was created. And since then, people started to extraction oil by hydraulic oil press. In1895, the first oil press by water press was established in Yingkou in China. 1900, the countinuous screw type oil press which called expeller was invented and became the main equipment of oil extration.
The Main Theory of Screw Type Oil Press Working
The oil press process is to extract the lipin from raw material by outside mechanical power. In the working of oil press, the generant change is mainly physical transformation, such as change of shapes of materials, separation of lipin, heat by friciton, evaporation of moisture etc. But because of temperature, moisture and microbe influenced in the working of oil press, there is some change in biochemical, such as denaturalization of proteid, passivation and broken of enzyme and combination of certain materials etc.
What Influence the Result of Oil Press
1. Raw material for oil press
The pretreatment and raw material itself determine the good or bad of raw material feeding for oil press. The good raw material feeding to oil press requires suitable similiar size of granule, the identical structures of granule inside and outside. The less quantity of whole cells, the better profit for oil press. The big volume weight, the better under the condition of no influence of inside and outside structures. The ropy of lipin and surface tension should be low. Above all, the granule for oil press need full plasticity.
The temperature, moisture and denaturalization of proteid can influence the plasticity of granule for oil press. Generally, when the moisture increases, the plasticity of oil press will increase gradually. When the moisture meet a certain point, the oil extraction reach best condition. The point of moisture content is called Best Moisture or Critical Moisture.
Generally, the increase of heat will increase the plasticity of granule for oil press. The cooled material have low plasticity.
The denaturalization of proteid can make the plasticity of granule for oil press falling down. If too much cooking will make the proteid of material metamorphic.
2. Influence of oil press condition
Except the self condition of material, the press conditions such as pressure, time, temperature, thickness of material layer, resistance of expelling of oil etc are the decisive factor for oil extration.
Product Related
News

>>into