Multifunction Mini Pelletizer for Small Workshops from AGICO
Green, low-carbon, health, harmony-was once the theme of International Science and Peace Week. This week was first started in the year of 1986, and the one obligation and goal of AGICO Company was making the future of this society better, and the energy industry is one major direction, we believe that with our efforts on improving mini pelletizers and other pelletizing machines year after year, we can finally reach our goal.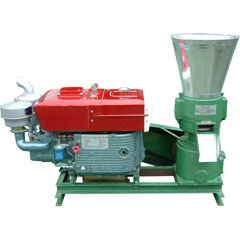 The development of science and technology is the power that can change our society and life styles to the better ones only if we choose to use them in the right way, this is the week that we put what we've done in the past year into a second thought, this is the chance for us to slow down a second for some better ideas and decisions to be made.
Are you planning to run a small pelletizing business? Are you interested in mini pelletizer machines? If you do, then come and find the information on our website - www.biodiesel-machine.com.