The Maintain And Storage of Ring Die Of Wood Pelletizer
Ring die is a key part of wood pelletizer. In the mass production of wood pellet, more than one set of ring die shall be prepared for the necessary replacement of the worn ones. The proper maintain and use tips would prevent the corrosion of the ring dies in the machine or in storage. The following are the 3 tips from AGICO for the wood pellet mill factories: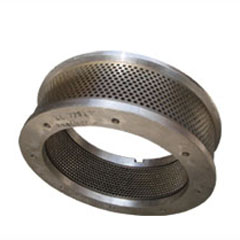 After about 3-6 months of storage, the high oil content stuffing material has to be replaced with new ones, for the stuffing material will get hard, and cause the material jam in the production in future.
Ring die has to be put in a try, clean and ventilated rooms, if the production is going to stop for a long time, rub the surface of the ring die with the engine oil would prevent the ring die from corrosion, the ring die part would not be smooth enough for the raw materials to go through, the ring die shall not be put in the workshops, part of the raw materials are put in the workshops, and the raw materials are always with high moisture, if the ring die is in the same environment, the corrosion process would be accelerated.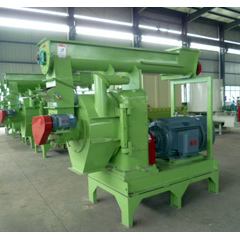 If the ring die in the ring die pelletizer need to be detached for use in the future, the same as the 2 tips above, the raw material in the ring die has to be pressed out of it and the high oil content stuffing material shall be filled in.