Ring Die Pellet Mill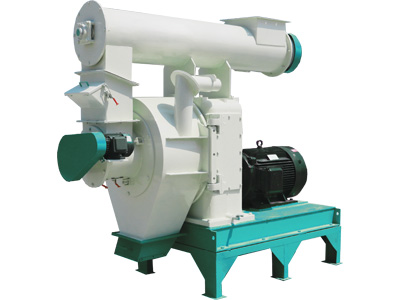 The GM series Ring Die Pellet Mills are large in size and capacity than flat die pellet mill, which are usually for commercial and industrial use. Ring die pellet press is more cost-effective for mass production, as a part of big or middle-sized pellet plant for making animal feed or biomass fuel.
Ring Die Pellet Mill Working Principle

The process of pelleting press consists of forcing the soft material through holes in a metal die ring to make compacted material into formation of pellets, which are then cut to a pre-determined size by cutter inside of rings. The machinery related pelleting press which has been developed for this purpose is very diverse in design now. There is much controversial point between different pellet press manufacturers on which type of pellet mill is the most effective. Now, most ring die pellet mills have one or more conditioning units mounted above them where liquids such as water can be added to improve pelletability. The water is sometimes added in the form of steam, resulting in firmer pellets produced.
Usually the ring die plate rotates itself, and on its outer-side stationary knives cut the pellets to a pre-set length. From there, they are transferred to a cooler or drier to remove the heat generated during the pelleting process or added during steam conditioning. The moisture content of the pellets also needs to be reduced for better storage after processing by ring die pellet mill.
GM series Ring Die Pellet Mill specifications
Model
BPM35
BPM420
BPM508
Capacity
500-700kg/h
Sawdust: 1.2-1.5T/H
Straw: 2.0-2.5T/H
Sawdust: 1.5-2.0T/H
Straw:2.5-3.5T/H
Main Motor Power
30*2kw
90kw
110kw
Feeding Motor Power
0.75kw
1.5kw
1.5kw
Forced-feeding Motor Power
0.75kw
3kw
2.2kw
Weight
2200kg
3000kg
3700kg
Packing Size
1850*1950*1500mm
1100*2700*2000mm
1200*2900*2000mm
Raw material for Ring Die Pellet Mill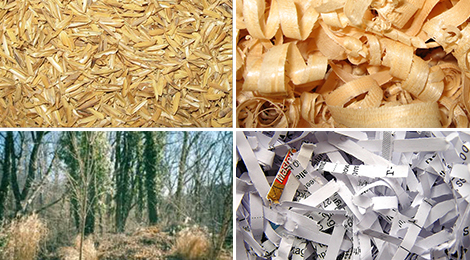 Hardwood:
Oak, Birch, Cypress, Basswood, Elm Tree, Hickory, Cherry, Larch, Maple, Poplar, shavings, sawdust, logs, etc.
Softwood:
While Pine, Red Pine, Fir, Cypress, Larch, Basswood, etc. shavings, sawdust, logs, and other forms.
Other biomass:
palm fiber, coconut shell, sugarcane bagasse, peanut shell, straw, stalk, etc.
Product Features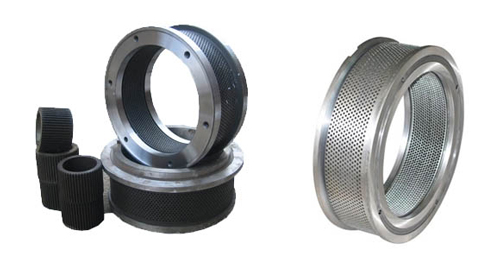 Main drive adopts high accurate gear drive,with an output of about 20% higher than belt drive,and the die adopts the quick removing clamps.
The drive part of the machine including motoroptimize the high quality bearings made in Switzerland and Japan,which ensure high efficient and steady driving with low noice.
Full stainless steel strengthening feed conditioner,adopts the frequency-conversion speed regulating control to guarantee quality pellet feed.
The alloy steel die is made by international advanced German gun drill and American vacuum furnace,has long service life and ensure smopthly pelleting and high quality.
The international advanced compensation type flexible coupling is of novel and compact structure,safety,low noise and less trouble.
Permanent magnet device of high performance
Adopt international advaned pipeline system and inlet pressure regulator.
If it is used together witk N8 counter flow cooler, 150×2d rotary sifter and advanced fineteeth crumbler,the pellet feed can reach the highest quality.
Pellet mill with two or three conditioners can be custom-made to produce high quality poultry,livestock and aquatic feed