Agico group make dumplings at winter Solstice Festival
In winter Solstice Festival, Chinese people are accustomed to eat Dumplings, also known as Jiaozi. On Dec. 22nd, Agico group hosted a making dumplings activity. The theme of this activity is "to welcome winter solstice, to eat dumplings lively". This activity aims to promote the communication of employees, enrich our cultural life, create festival atmosphere, and let every member feel the "warmth" of the winter.
In this dumpling making activity, every one play his own role. Some colleagues roll the dough into pieces in an efficient way, some mix the meat stuffing, some make dumplings around tables. Everyone is busy and excited. Thanks to all colleagues' collaboration, dumplings of different tastes and shapes were neatly placed in the plate. This is an unforgettable experience that full of laughter and harmony.
After making dumplings, we sit together to eat them. The colleagues enjoy the process to make dumplings, but the most exciting moment is to eat them. When a plate of reeky dumplings put on the table, people scrambled to pick them to their bowls.
This making-dumpling activity provide us with a chance to work together, communicate and exercise our body. Meanwhile, it makes every member feel the warmth of our group, and help build a harmonious corporate culture.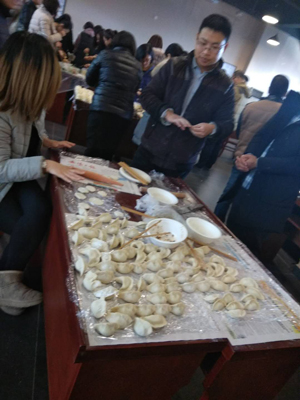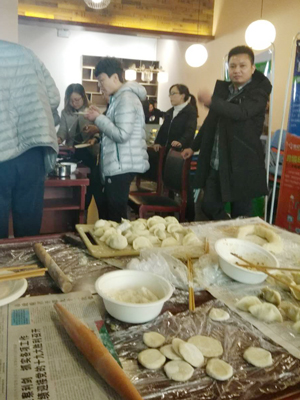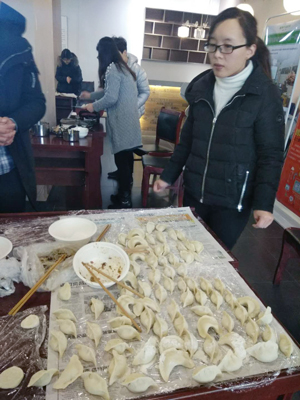 Agico group is engaged in oil, flour, grain, animal feed equipment manufacture, export and after-sale service. Our products have gained the ISO9001, CE and CCC certificate. 80% of them are exported to overseas, including North America, Europe, Asia, and Africa. You can see our product category in the sidebar. If you have any question, please contact us in the form below.