Feed Pellet Mill
Why do we make animal feed into pellets?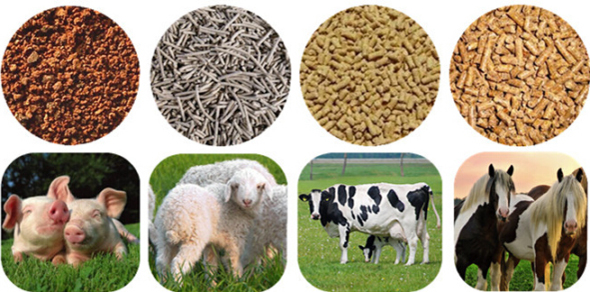 Chicken Feed, Pig Feed, Shrimp Feed, Duck Feed, Fish Feed etc.
Animal feeds are usually made of grass, hay, crop straw, rice husk and wheat bran, etc. As we know, the quantity of crops are restricted by the season and weather, which result to crops shortage during cold seasons. Making animal feed into feed pellets is a effective way to preservation. Besides, feed pellets have more advantages.
The volume of feed pellets is one forth that of raw materials, which facilitate storage and transformation and reduce the cost. Feed pelletizing can reduce the dust deposited in feed piles, thus improve the cleanness of animal feed. Meanwhile, the pelletizing process promote the starch in feed to gelatinize and make it easier to digestion. Better palatability can stimulate the livestock's appetite and increase their food intake, and they can produce more meat, eggs and milk for farmers.
Small feed pellet mill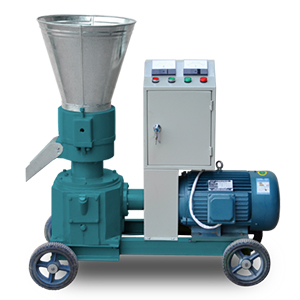 This is an energy-saving products independently developed by our experts and research teams. The flat die structure allows it has small size and low energy consumption, which is an ideal machine for small-scale pelletizing. It applies to making cattle, sheep, chicken, rabbits and hog feed pellets. As one of our star products, it features compact structure, large-sized hopper, high production, easy operation and reliable performance. Thanks to advanced technique from China and abroad, it achieves dry in and dry out for raw materials, and produce perfect pellets right the first time.
| Model Number | Power(kw) | Output(kg/h) | N.W./G.W.(kg) | Package Size(mm) |
| --- | --- | --- | --- | --- |
| ZLSP150B | 3phase, 5.5 | 50-100 | 95/100 | 800*450*700 |
| ZLSP200B | 3phase, 7.5 | 80-120 | 200/230 | 1050*480*930 |
| ZLSP230B | 3phase, 11 | 120-200 | 290/320 | 1180*540*1000 |
| ZLSP260B | 3phase, 15 | 160-250 | 320/360 | 1240*540*950 |
| ZLSP300B | 3phase, 22 | 250-400 | 350/380 | 1300*560*1100 |
Large feed pellet mill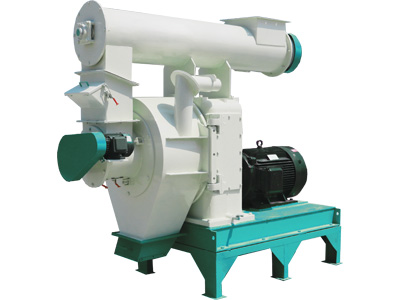 Large feed pellet mill adopts ring die structure, which is designed for massive production. As a self-developed product, it is widely used in feed plant, livestock farm, toy factory, Chinese herbal medicine and chemical particles pelletizing, mainly composed of feed hoper, modulator, pelletizing box, drive motor and lubricating system and other devices.
This large feed pellet mill is able to process wide ranges of raw materials and meet different demands. During pelletizing process, the temperature in the cabinet is moderate so as to protect the nutrition in raw materials.
The produced pellets present uniform shape and smooth surface, with high density, which is tasty and easy to digest, and convenient for storage and transportation.
Model
BPM35
BPM420
BPM508
Capacity
500-700kg/h
Sawdust: 1.2-1.5T/H
Straw: 2.0-2.5T/H
Sawdust: 1.5-2.0T/H
Straw:2.5-3.5T/H
Main Motor Power
30*2kw
90kw
110kw
Feeding Motor Power
0.75kw
1.5kw
1.5kw
Forced-feeding Motor Power
0.75kw
3kw
2.2kw
Weight
2200kg
3000kg
3700kg
Packing Size
1850*1950*1500mm
1100*2700*2000mm
1200*2900*2000mm
Our Business Scope
Specialized in the design, manufactuer and after-service of projects for feed pellet mills. We have special technical stuff in pursuit of developed technology of pelletizing, to design complete feed pelletizing plants at any capacity widely applied in feeding poultry, fish, cattle, pets, aquatic animals and other water livings.