Hook Twin Tie Plate
The importance of rail tie plate
Rail tie plate is also known as rail base plate and sole plate. It serves to secure the rail fastening system, constitute a uniform bearing surface for the rail, and distribute certain loads to the tie sleeper. In this way, it can improve the stability of track, prevent the rail from breaking the tie, hold the rails to gauges, so as to prolong the service life of rail tie.
Hook Twin Tie Plate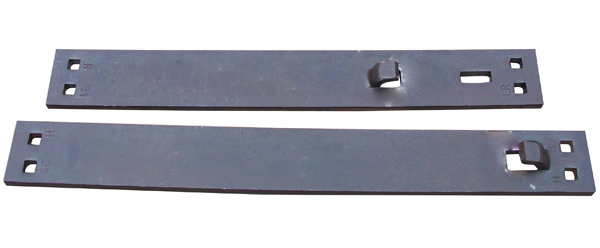 Hook twin tie plate (HTTP) is a special rail tie plate placed behind the switch bottom in rail turnout. They work in pairs to form the tie spacing of a single tie. AGICO is the first manufacturer in China to produce AREMA hook twin tie plate, our products cover 3/4 and 1 thickness.
Available types of 3/4'' think hook twin tie plate: L23, L27, L31, LR23, LR27, LR31, H23, H27, H31.
Available types of 1'' think hook twin tie plate: L29, L33, L37, LR28, LR32, LR36, H29, H33, H37, H41.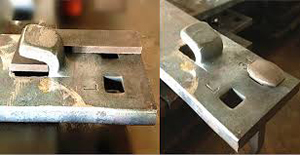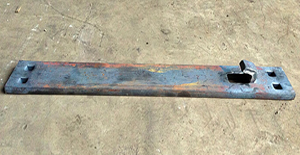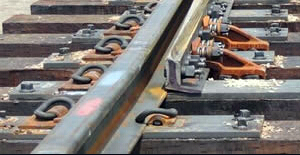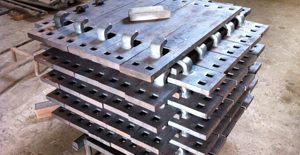 Currently, North America customers are our main buyer of HTTP, US clients in particular. And the products with 3/4'' and 1'' thickness that conform to AREMA standard is the most popular.
To meet the growing demand from global market, we have built a specialized workshop for HTTP, whose productivity can reach up to 1000MTS annually. To guarantee the quality, we have formed a 30 person team specialized in HTTP manufacture, hole and hook making process. Besides, we have a quality control team to test and inspect the products and process based on strict rules and system. Under such scientific management, our products win good reputation from our clients.