Rail Clamp
Rail Clamp, also known as a rail clip or rail fixing clip, is used to hold the rails in the lateral position, especially the crane track, but allows the necessary longitudinal movement of the device. Bolted rail clamp and weldable rail clamps are the main catogories. In rail fastening system, the rail clamp fasten the rail in place by mechanical locking, and the longitudinal movement is achieved by the combined vulcanized bonded synthetic elastic nose. Usually, the rail clamps are fixed with anchor bolts on the sleeper.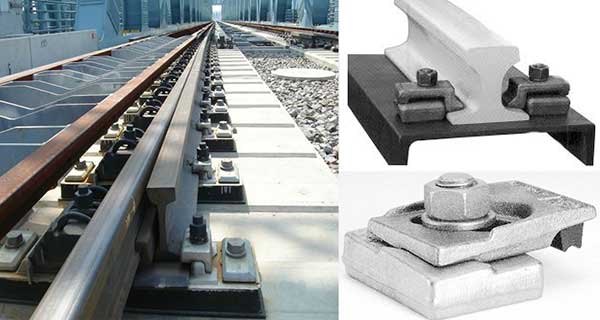 Rail clamps Manufacturer
As a professional manufacturer of railway fasteners, AGICO is committed to providing high quality railway equipment for railway construction. The rail clamp can be used in acid rain environments because the protection degree is over 9. At the factory, all rail clamps have to go throgh 120 hours of sulfur dioxide test.
AGICO railway clamp has become a popular choice for railway construction around the world for its high strength and durability. The products are made of superior steel and other materials to achieve satisfactory quality, and are in line with the parameter requirement of industry and market.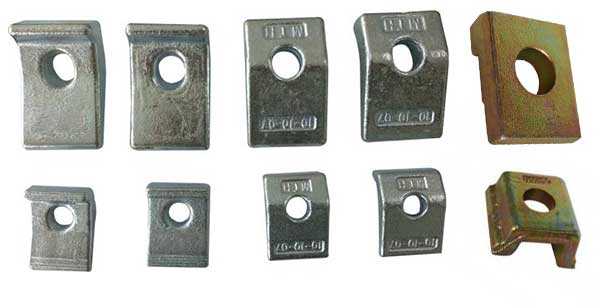 Item
Rail Clamps
Material
Q235-forging
ZG35-cast steel
QT500-7-cast iron
Chemical composition(%)
C:0.12-0.20, Mn:0.30-0.70, Si:≤0.3,
P:≤0.045, S:≤0.045
C: ≤0.4, Mn:≤0.9, Si: ≤0.5,
P:≤0.04, S:≤0.04
C:3.60-3.80, Mn:≤0.6, Si:2.50-2.90,
P:≤0.08, S:≤0.025
Categories of Rail Clamps
With years of production experience, we are able to offer various types of rail clamps according to your specific demand. They can be used in railway, subway and crane rails. They are respectively made of Q235 by forging, ZG35 of cast steel and QT500-7-cast iron.
Crane clamp 21/050 AN/BN
Crane clamps can keep the installed rails with good tolerances, with them adjustable to ensure the rails' precise alignment. Our crane clamps are designed to carry the heavy load which cranes transfer to the rails. For installation methods, it can be bolted or welded, just according to the end users' needs.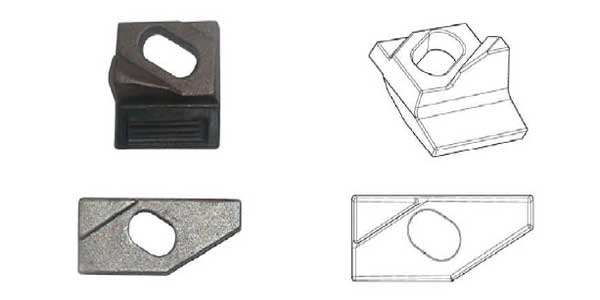 Crane clamp 22/130 AN/BN
Gantrail rail clamps of self locking are a special designed to secure and fix the rails with a rubber nose. This type of rail clamp can be used in different types of rails through adjusting the height of the rubber nose.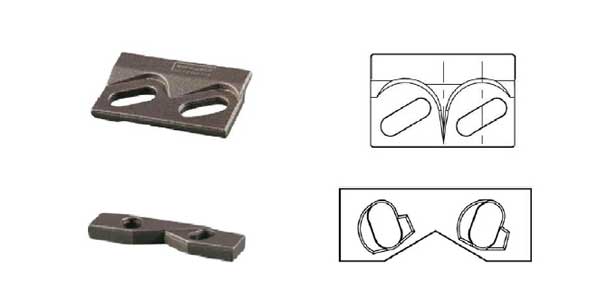 KPO rail clamp
KPO rail clamps, is a kind of boltable rail clip with high strength. KPO3, KPO6, KPO9 are the most widely used types in rail fastening systems. They function together with ribbed tie plates, rail bolts and washers.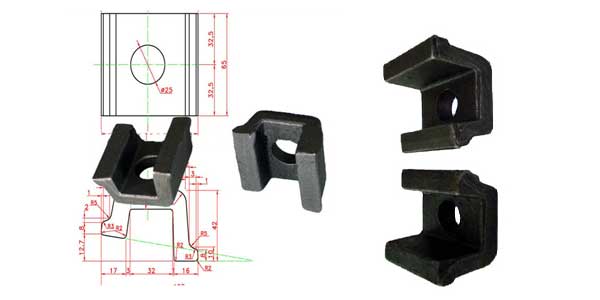 Rail clamp for North Africa
Such rail clamps are widely used for rail lines or cranes in North Africa.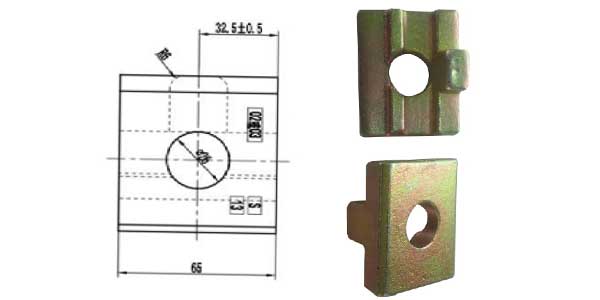 K type rail clamp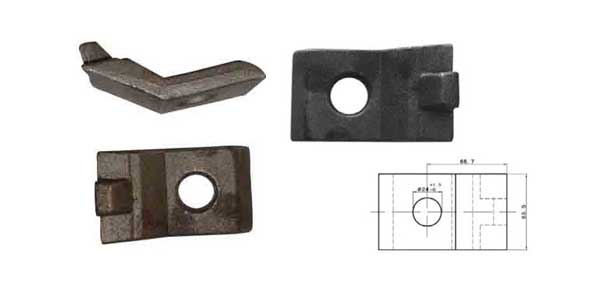 MTH clamp