Motor Spindle
Products list
Motor Spindle
Motorized Spindle,Belt Driven Spindle,High Frequency Spindle - Professional Manufacturer in China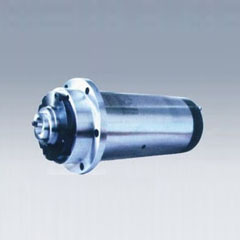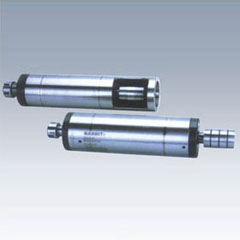 About Us
Our product have 12 series over 200 varieties with four broad categories. They are applied in CNC Machining Centers, high speed internal and external grinding, high-speed boring, milling and carving, woodworking etc.
CNC machine tool spindle have ADS, AP two series supporting boring and milling processing center.
Grinding spindle includes AD, ADW, AWL, ADQ four major series. AD series is applied to grinding below 40m/s(grinding wheel linear speed). ADW, ADL, ADQ are applied to grinding at 50, 60, 70 m/s separately. ADQ series is a high stiffness, high-power electric spindle. The main technical data have been reached advanced international level which exported to the world's leading bearing companies in Japan, United States and Europe.
Boring, milling spindles have ADX, ADM two series supporting CNC drilling, CNC milling, engraving machine, woodworking routing machine etc.
Belt spindle includes PZ, MX two series, separately used in internal and external grinder and woodworking machine tool, which have been applied in all major domestic manufacturers of machine tool.
Morover, we also can develop spindles with new specification and application required by users. We will provide our dedicated services for all clients.
Information about Spindle Motors
» Structure of Spindle Motor
Product List of Spindle Motors
motorizied spindle,belt driven spindle,high frequency spindle,spindle motor,precision spindle,electric spindle motor,high frequency electric spindle,high frequency motorized spindles,motorized spindle system manufacturer,high speed spindle motors
Product Related
News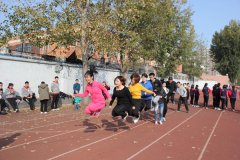 >>into