Shrink Wrapping Machine
Thermal Shrink Wrapping Machine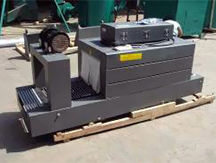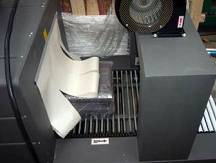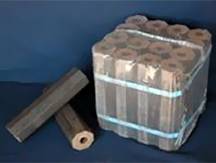 The Main Technical Parameters:
| Voltage | Max Power | Max Packing Size | Loading Weight | Conveying Speed | Size of The Profile | Weight |
| --- | --- | --- | --- | --- | --- | --- |
| 220V | 5kw | W×H (400×200) c | 5kg | 0-10m/min | L×H×W (1200×630×520) cm | 60kg |
The temperature and the time of the contraction pellicle:
Condition Pellicle
Name
Thickness (mm)
Heating-time (S)
Temperature in contraction-room (℃)
Polyvinyl Choride
PVC
0.02-0.06
5--10
110--130
Polypropylene
PP
0.02-0.04
6--12
130--170
Polyethylene
PE
0.12-0.20
30--60
150--180
POF
0.03-0.10
8--16
130--170
Thermal shrink packing machine is one of the best and developed one in the worldwide market now. It is equipped with infrared quartz pipe to heat the packing material in order to save electric power efficiently. You are available to adjust the contraction temperature and transmission speed. The wood briquettes are packed with PE contracting pellicle of this packing machine, so you have to send it by hand into packing machine, and the packing material will be heated and contacted to enswathe the briquettes. By this means, all briquette machinemanufacturers make sure that the briquettes can be airproof, damp proof and pollution proof. To some extent, it also can avoid the wood briquettes from the exterior concussion. The packing machine is necessary for sawdust ball press.
Capability and Features
Far infrared contraction packing machine is the newest auto-contraction packing equipment in China now. It adopts quartz far infrared pipe to heat up which can efficiently save electric power. The temperature of contraction and speed of motor is steady and adjustable in wide scope. The original roller rotation equipment can work continuously. Therefore, this machine has features of advanced design, steady and reliable capability, high-efficiency energy-saving, good contracting effect, novel and beautiful structure, convenient manipulation, etc. It applies to all kinds of contraction pellicle packing.