Roller
Roller is the key part in pellet mill. According to the working principle, flat die pellet mill can be divided into rotating roller stationary die type and rotating die stationary roller type. No matter which structure they adopt, it is the relative rotation between roller and die that forms raw materials into pellets. The continuous rotation and high friction heat up and soften the raw materials, and squeeze them into the holes on flat die, in which the loose materials are turned into high-density pellets.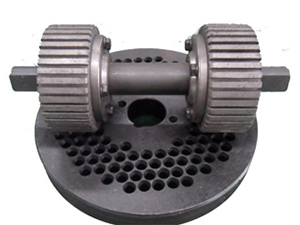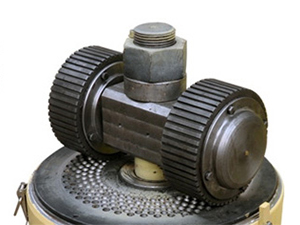 The quality of roller directly determines the pelletizing effect. Defective rollers are weak in heat resistance, which will affect the working efficiency life. Our rollers are made of superior alloy steel with high heat durability, good lubricity, long life-span and stable performance. Therefore, the pellet mill can product high quality pellets in high speed, thus improving your work efficiency and reduce the cost. With a superior roller, you can gain more economic benefit.
As the roller bearing adopts eccentricity design, the mill present more stability, better lubricity and quicker cooling, thus increasing the pellet production and saving the time for replacing roller.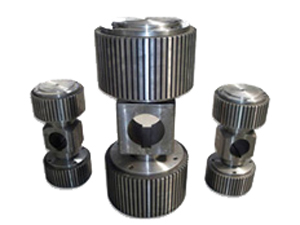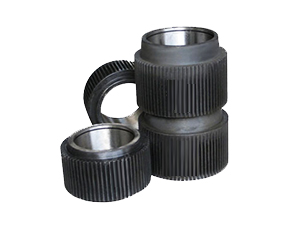 Roller check and maintenance
Check the roller condition before pelletizing, and make sure there is no foreign bodies hindering the rotation. Check if there is any wear in the roller. Generally, a roller can work for 300-500 hours, which is usually replaced together with die.
Performance features of Roller
The roller is made of 42CrMo alloy steel, which ensures high stiffness and durability.
The duration of roller is 1000h. We recommend you to choose original replacement form us.
We can provide rollers of different dimensions and sizes as you need.
Timely delivery guaranteed. Around-the-clock service. Comprehensive pre-sale and after-sale service.