Wood Chipper
Wood chipper is a main component in large pellet plant. It is used to cut big wood pieces, logs, branches into smaller chips. It is indispensible equipment for processing wood logs.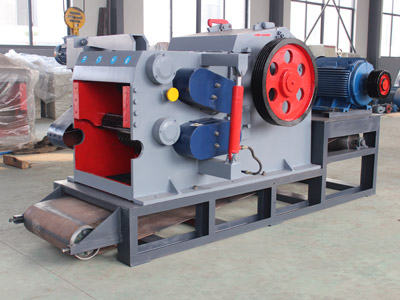 Processing materials
Undersized log, timer residues (branch, twigs, etc), wood processing residues (batten, slab, wood core, fishtail veneer, etc) and wood, etc. The raw material should be less than 200 mm in diameter and 1000mm in length. The produced wood chips is less than 3mm in thickness and 15-25mm in length.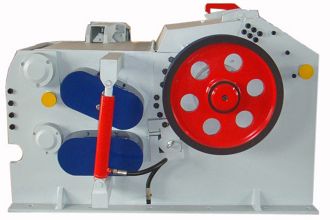 Wood chipper components
Knife-cylinder assembly
Upper feeding roll
Lower feeding roll
Transport assembly
Hydraulic system
Electric control system
Wood Chipper Parameters
Wood Chipping Machine BX216
Wood Chipping Machine BX-315N
Knife-cylinder diameter(mm)
650mm
Main power
Diesel engine 54HP
Fly cutter amount(slice)
2
Electrical control cabinet
standard type two step-down start
Feed inlet size(height×width)
240×540mm
In feeding
4m conveyor belt
Knife-cylinder speed(rpm)
590
Out feeding
10m pattern conveyor belt
Feeding speed(m/min)
38
Number of cut blades
fly blades 2pcs,bottom blade 1pcs,Reserve cut blade 1pcs
Max diameter of materials(mm)
200
Rotor speed
595 rpm
Chip length(mm)
15-30
Infeeding open
400*170mm
Production ability(actual cubic meter/h)
10-12
Speed of infeeding
38m/minute
Main motor power(kw)
55(Fulin,Shandong province)
Dimension of chips
Length 20-30mm,Width 25-35mm,Thickness 3-8mm
feeding roll motor power(kw)
3×1 4×1
Capacity
3-6 ton per hour
weight(t)
4.07
Weight
3600KG
Dimension(length×width×height)(mm)
1980×1950×1250
Advantages of Drum Chipper
Drum chipper is an advanced type of wood chipper. It features Compact structure, high production rate, easy and safe operation, reliable performance, wide application of materials. The chips made by drum chipper present higher quality.
Drum chipper adopts advanced structure, integrating knife roller, upper and lower feed rollers, conveyors, hydraulic systems and other components. The base of the chipper is welded high-strength steel plate. Two knives are installed in the knife roller by specialized bolts. The feeding roll can be adjusted by the hydraulic system so as to adapt to different thickness of raw materials. The mesh sieve can sift out qualified wood chips and keep large wood chips in the chamber for further processing.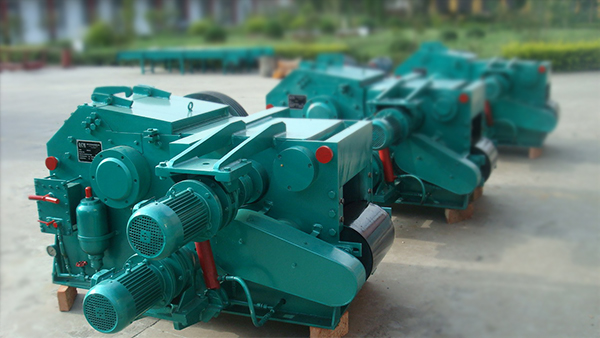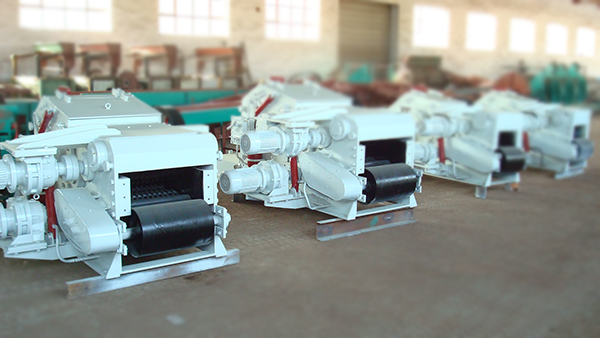 GC series Plate Wood Chippers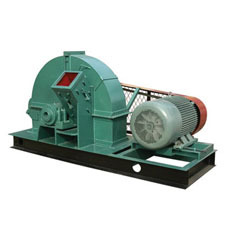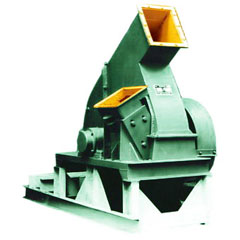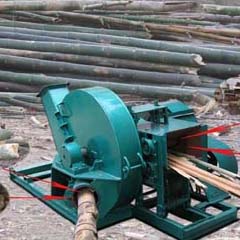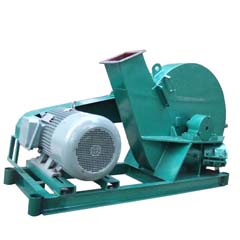 | Model | Diameter of Disc | Q'ty of Knife | Transmission | Capacity | Power | Board Dimension(m) | Net Weight |
| --- | --- | --- | --- | --- | --- | --- | --- |
| GC-900 | 900mm | 6 | Belt | 5-7Ton/1h | 55kw | 2.5*1.3*1.7 | 2680kg |
| GC-800 | 800mm | 5 | Belt | 4-6Ton/1h | 40kw | 2.5*1.3*1.5 | 1200kg |
| GC-700 | 700mm | 4 | Belt | 3-4Ton/1h | 22kw | 2.5*1.0*1.2 | 600kg |
BX Series Drum Wood Chippers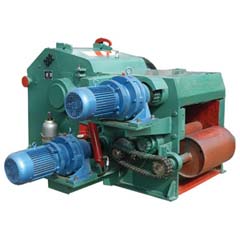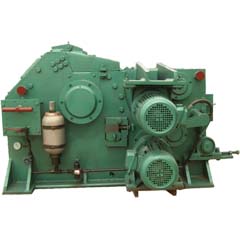 | Model | BX213 | BX215 | BX216 |
| --- | --- | --- | --- |
| Rotor Diameter(mm) | 300 | 500 | 650 |
| Number of rotor knives(pieces) | 2 | 2 | 2 |
| Feed opening(mm) | 120x300 | 180x400 | 240x540 |
| Rotor Speed(Rpm) | 730 | 592 | 590 |
| Feed Speed(m/min) | 38 | 38 | 38 |
| Stock processed max diameter(mm) | 90 | 160 | 200 |
| Chip length(mm) | 26 | 35 | 35 |
| Capacity(m3/h) | 3-5 | 4-5 | 12 |
| Main drive motor power(KW) | 30 | 45 | 55 |
| Feed roller motor power(KW) | 1.1x2 | 2.2x2 | 3x4 4x1 |
| Weight(t) | 1.2 | 2.9 | 4.07 |
| Overall Dimensions(LxWxH)(mm) | 3680x870x900 | 1540x1240x1020 | 1980x1950x1250 |
The Photo of Material after Crushing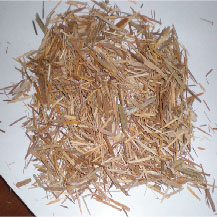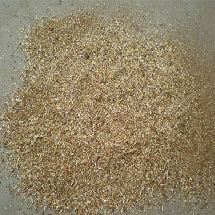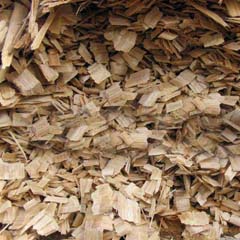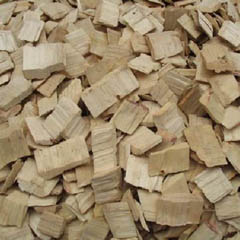 Features about Wood Chipping Machine
Wood Chipper (Crusher Timber) have wide scope of application of sawdust processing. It is also called (timber mill, wood crusher, wood shredder cutting, wood cutting machines, mill sawdust, wood shavings mill, wood slicer). The machine is a new kind of product for crushing wood material and biomass material. It is an ideal pre-press equipment for producing wood powder or wood granules, particles. The wood chipper can process wood, bamboo, sticks, tree fork into raw materials such as sawdust, wood chips, wood shavings and so on. The wood chippers are popular by our clients with low investment and low energy consumption, high productivity, good economic returns, such as the use of the advantages of easy maintenance. The machine can be used for the development of edible fungi, particle board, sawdust board, HDF, charcoal production and other raw materials.
Plate Wood Chippers
produced a series of cutting machine is the production of high quality wood chips wood chipper a dedicated machine, widely used in paper, particleboard, MDF and other industrial production preparation section and a single production base of wood chips, cutting the main raw materials is the log.
this series chipper chipper disc or the use of low-voltage high-voltage motors, large wood chipper has pulley drive and direct drive the two together; the level of feed points and tilt two ways out of the material is also expected to and under the material in two ways.
this series chipper chipper disc compact structure, reasonable layout, and ease of installation, operation and maintenance convenience, high-capacity; cutting logs, the wood chips of high quality, and wood chips can be provided for the length of the scope of freedom of adjustment, is domestic advanced disc chipper.
the series of wood chipper disc output, users can choose models based on the needs.
series disc wood chipper base by, knife set, feed, housings, electrical control system and other parts.
in order to continuously meet market high-quality, cost-effective, high-level requirements, our company on the disc chipper wood products each year to update the transformation and continuous upgrading of products. Series of the Company sold wood chipper, Singapore, Indonesia, Malaysia and other countries. At present, our company family of disc chipper wood cutter plate using wear-resistant chrome-plated, Flying, at the end of knife, the use of special steel bolts Flying special produced. Large wood chipper disc changer door using the fuel tank and manual push-pull type of two for the user to buy. Bring together the latest technology, portrait of dedication, the new large-scale disc chipper, chipper roots, plate cutting machine, wood planing machine, wood cutting machine with high yields, low energy consumption, wood chips, high-quality, cost-effective.
Plate Wood Chippers
The drum wood chipping machine is special equipment for producing perfect chips, and it is used in paper plants,straw crusher,particle board plants, fiber-broad plants, chip production and export bases. By using drum wood chipping machine, logs and small wood are cut into high quality chips with even length and uniform chip thickness. Our wood chipping machine is also suitable for the chipping of branches and twigs, straw and planks.
The chip lengths are different according to the requirements of paper plants, particular broad and fiber-board industries. In order to meet this need, our company has improved different kinds of drum wood chippers recently, and the new type wood chippers have more advantages. All the features of wood chippers show that it is an ideal equipment for chip production which can be exported all over the world.
Notes about Wood Chippers
The life of the knife is 2-3 months, it need to polish per day.
The size of raw material need to be less 200mm on diameter, and less 1000mm on length.
The outlet size of wood chip is less 3mm on thickness, and less 15-25 on length. But the size of the finished wood chip can be adjustable by changing the distance of the knives.
There is one request to the wood material, which can not be with wood skin. Before we use this wood chipper, we must firstly peel the skin of the wood; otherwise it will damage the knives heavily and reduce the capacity.
The metal material is the most elements to damage the knives.