Pellet Cooler
large pellet cooler
Pellet cooler is a common part in pellet plant, usually connected with ring die pellet mill and packing machine. In the workflow, wood pellets come out of the pellet mill and get into the cooler, where they get cooled and transmitted to the package machine for the last procedure.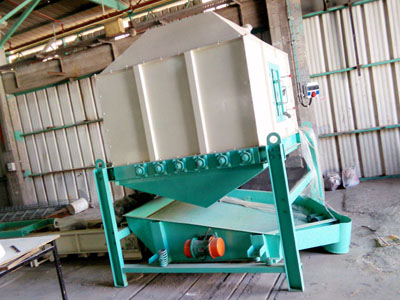 Counter-flow pellet cooler
This pellet cooler is used to reduce the high temperature of pellets who just come out from the pellet mill to above room temperature. It plays an important role in large pellet mill plant because the cooling process guarantee pellets production continuously.
Working principle
The counter-flow cooler is mainly composed of frame, hopper, discharging mechanism and vibrating classifying screen. When the high-temperature pellets go into cooler machine through the hopper, the cooling air is discharged upstream from the exhaust and takes away the heat in pellets. As the temperature reaches the prescribed level, you can open the discharge valve and collect the pellets in packages.
Large Pellet Cooler Parameters
| Model | Cooling Volume (m3) | Output(t/h) | Cooling Time min | Air-absorbed Volume (m3/h) | Power(KW) |
| --- | --- | --- | --- | --- | --- |
| SKLN11 | 1 | 1-3 | 6-10 | 5000 | 2.2 |
| SKLN14 | 2.5 | 3-5 | 6-10 | 10000 | 3 |
| SKLN19 | 5 | 8-10 | 6-10 | 15000 | 3 |
| SKLN22 | 8 | 15-20 | 6-10 | 27000 | 2.2+1.5 |
Small Pellet Cooler
Small pellet cooler is usually used in small pellet mill plant, as a support machinery to flat die pellet mill. It can improve the molding effect, hardness, surface smoothness of biomass pellets.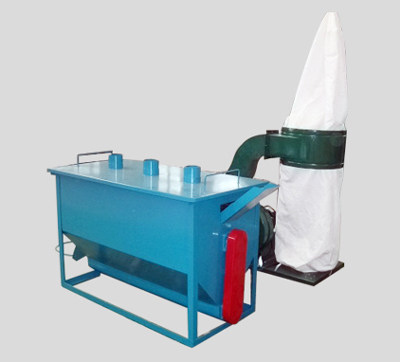 Cooling Roller Separator
This machine is used to separate the pellets and dust with a roller. When the pellet products are feed into the hopper, the molded pellets go into the package along the rotating direction. Meanwhile, there is a induced draft fan that cools the high-temperature pellets and inhale dust into the dust settling pocket. Besides, there is a augur under the rotary screen that transmits the dust and unformed pellets into the dust settling package.
As a dedicated pellet cooling and sorting machine, it applies to all kinds of feed and biomass pellets, featuring high separating efficiency, low noise, little dust emission, long service life, easy operation and maintenance.
Cooling Roller Parameter
Type
Main body power(Kw)
Fan power(Kw)
Yield(Kg/h)
Weight(Kg)
Packing size(mm)
GMC-LQSF50
0.75
2.2
250-350
220
1700x880x1000
1050x630x730
GMC-LQSF70
0.75
2.2*2
300-500
280
1750*800*1100
1100*970*730
Vertical Cooler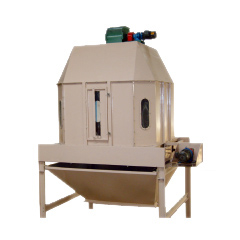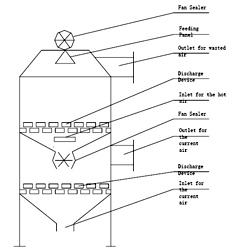 The vertical cooler is a kind of counterflow cooler
Horizontal Cooler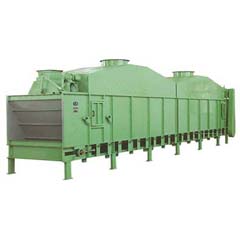 The horizontal cooler is a kind of pasture cooler.