Packing Machine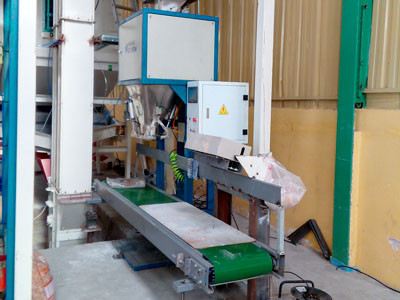 Pellets need proper packing before going to the market. Packing machine is design to pack pellets into different volume and match the productivity of the pellet mill plant. It is composed of weighting system, conveying system, packing system and intelligent controller.
This semi-automatic pellet packing machine applies to pellet plant whose productivity is larger than 5 ton/h. The package specification is 10-50kg per bag. Choosing a pellet packing machine that suits your pellet plant and meet the market requirement is especially important.
Features of pellet packing machine
With imported high-accuracy sensor and high-intelligence weight controller, it achieves high measuring accuracy and stable performance.
Automatic differential correction, zero tracking, over-shoot test and suppression. Warning for excessive and inadequate amount.
Convenient to maintain. Forced mode is feasible under simulated state, which facilitates fault self-diagnosis. If there is faults in the automatic process, it can start forced mode under manual state so as to continue packing work.
With PS232 serial port and printer interface, it can print data automatically by connecting with a computer. Meanwhile, the packing amount and weight are calculated automatically.
Equipped with imported pneumatic actuators whose inlet and outlet pressure is adjustable, the packing process is reliable and smooth. The parts connecting with materials are made of stainless steel, which meets food sanitary requirement, effectively preventing pollution to the pellets and prolong the machine's service life.
All pneumatic elements, electric device adopt safety protection design, greatly reduce the chance of dangerous situation.
If the packing unit changes, the conveyor height is adjusted and the sack closer shears the line automatically. The conveyor has a reverse switch, which allows secondary seam for defective packing.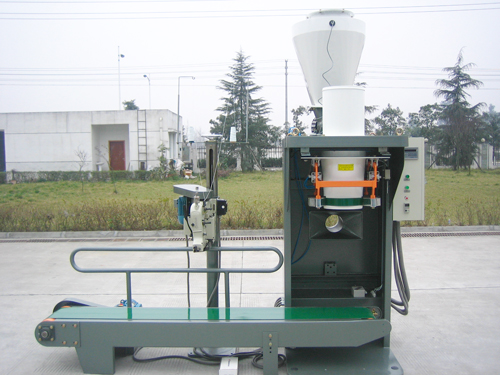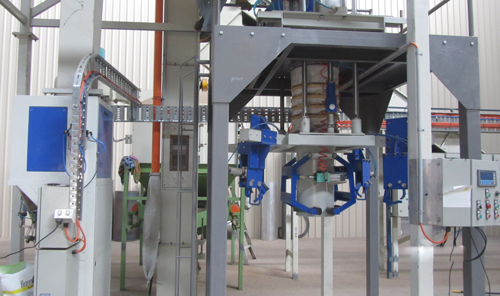 Operational Cpacity
| | |
| --- | --- |
| Precision | +/-0.2% |
| Packing speed | 100~200bags per hour |
| Weighing scale | 10kg-50kg per bag |
| Power Supply | 220Va.c and 4N-380Va.c |
| Power Dissipation | 1.5kW |
| Compressed Air | 0.4MPa0.6MPa |
| Compressed Air Consume | 0.5m3 per hour |