Cotton Candy Machine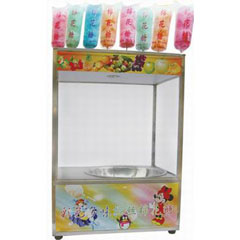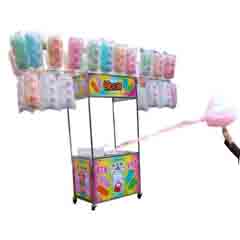 Place of business at the door can be set up in schools, parks, markets, stations, large factories at the door, lighting the night markets, department stores, kindergartens and shopping malls, etc. in front of a large downtown area, are a good place to make money. Where more people the better. Operation can be fixed, or mobile marketing, if well-managed, a few days to recover the investment in machinery is very substantial economic benefits.
With sugar as the main raw material, add auxiliary ingredients can produce a wide range of tastes, a variety of colors, cotton candy, produce the original product is no longer a single white, but with red, yellow, blue, orange, etc. color, taste a variety of cotton candy, such as: apples, strawberries, oranges, pineapple, bananas, etc., that is, environmental health, but also delicious. Soft and elastic natural fruity taste of Sophie Shuang linger from the consumer so that by the many fans of the popular snack foods! (For our customers, we solemnly promise half a year warranty, lifetime maintenance, year-round supply of cotton candy machine accessories, allows you to rest assured that the purchase of products to worry about).
Model
GCFM01 Cotton Candy Machine
Overall diamension
67x52x1100m
52x52x50cm
Product net weight
16KGS
15KGS
Frequency
50/60HZs
Max Power
500W
700W
Packing
1pc per package
Package Measurement
51x41x67cm
53x53x51cm
Material
Stainless steel, al alloy
MOQ
10PCS
Certificate
CE, CCC