Peanut Peeling Machine
Dry Type Peanut Peeling Machine
Peanut peeling machine serve to remove the skin of peanuts so that they contains no red seed color. It is composed of vertical hoisting machine, storage box, decorating device and sieving strap. When raw materials are fed into the hopper, they fall into the decorticating room where two friction rollers strip their skin.
This peanut peeling machine features compact structure, stable performance and little noise. The peeled peanuts appears white, impeccable, and integrated, with no red skin left.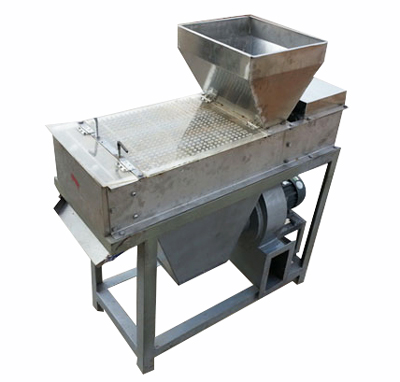 | | | | |
| --- | --- | --- | --- |
| Style | KMGT-4 | KMGT-8 | KMGT-12 |
| Power | 0.75kw | 1.5kw | 2.61kw |
| Peeling Rate | 96% | 96% | 96% |
| Broken Rate | 6% | 5-20% | 5-20% |
| Capacity | 200kg/h | 400kg/h | 600 kg/hr |
| N.W/G.W | | 200/260kg | 300kg/370kg |
| Size(mm) | 1100x400x1100 | 1100*600*1100 mm | 1100*850*1100 |
| Packing Size(mm) | 1250x500x1200 | 1200*700*1200mm | 1200*1000*1200 |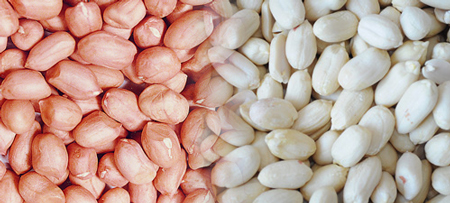 Structure of dry peanut peeling machine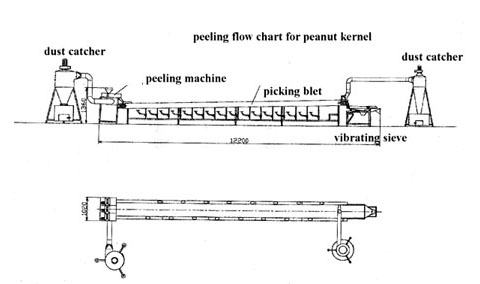 Complete Line of Peanut Peeling Machine——To remove the red skin of peanut seeds by dry type peanut peeler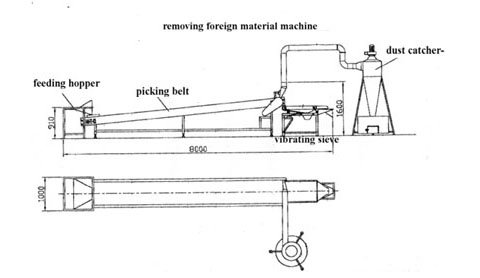 Complete Line of Dry Type Peanut Peeling Machine——Decorticating Assembly Line For Groundnut Kernel (Dry Method)
Wet Type peanut peeling machine
Different from the dry type peanut peeler, this type adopts wet method. It is used to remove the red skin of peanuts and almond skin, as a necessary equipment for making fried peanuts, peanut milk, almond protein powder and almond juice.
Wet type peanut peeler has the advantages of reasonable design, compact structure, high efficiency and integrity degree. By adopting hand peeling principle and specialized peeling components, it achieves high peeling rate and kernel integrity, with low power consumption and no pollution.
This wet peanut peeling machine is able to remove the skin of peanuts, soybean, almond, chickpeas easily and gently, without any harm to the kernel. The peeled peanut, chickpeas and almonds are usually fried.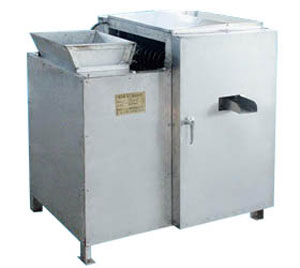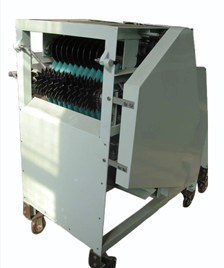 | | | |
| --- | --- | --- |
| Type | KMST-8 | KMST-11 |
| Power | 0.75kw ;Voltage:380V | 0.75kwX2 |
| Peeling Rate | 96% | 96% |
| Broken Rate | 6% | 6% |
| Size (mm) | 1100*660*1050 | 1100*760*1050 |
| Production Capacity | 150-160kg/h | 200-220kg/h |
Structure of wet peanut peeling machine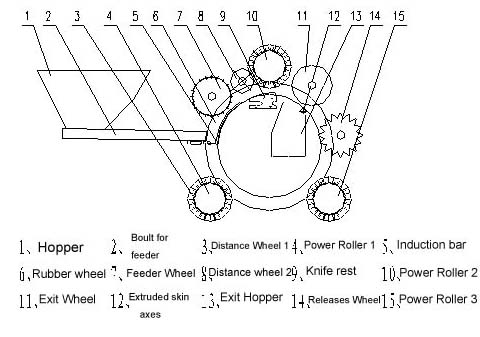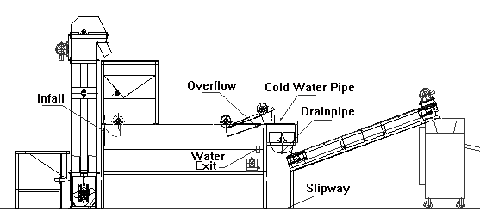 The Complete Line of Wet Type Peanut Peeling Machine —— To remove the red skin of peanut seeds by peanut peeler under watering