Chili Powder Machine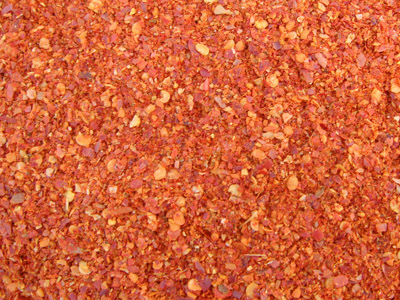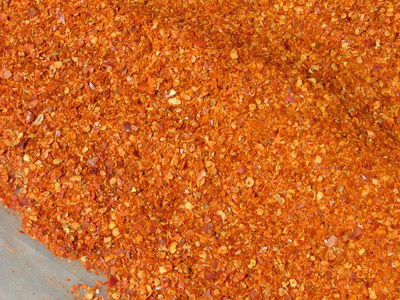 Chili powder machine is used to process chili/pepper into fine flour by removing stones and seeds, dry washing and coarse crushing. The chili powder machine plant adopts steel frame structure, with nice appearance, easy operation and small occupation.
The whole set adopts vacuum conveying system to prevent odor losing and reduce raise dust in the workshop. Meanwhile, the transmission air also play a role of drying raw materials. Besides, the outlet is equipped with a pulse dust fan to ensure the clean work condition. The core part, flat sieve has high extraction rate and stable performance, and can preserve the color of chili powder.
Chili powder machine plant working process

Dry cleaning
The dry cleaning system in Chili powder plant can eliminate impurities like dust, leaves, fag end, plastic cloth, small stone/sand thoroughly. The cleaning effect equals wet cleaning.
Chili Deseed Machine
Chili deseed machine is used to separate chili seeds and skins. This is an essential machine for chili deep processing. The working efficiency is high, and the separating effect is satisfying. The chili seeds can be packed directly.
Chili Dryer
The dryer machine is used to decrease the moisture content of chili for next processes.
Chili grinding machine
This is the core part of chili powder plant, consisting of powder grinding, sifting and dust collecting part. The high automaticity ensures easy operation and low labor cost. It present high capacity with low power consumption.
The grinding system consists of coarse grinding and fine grinding 2 parts. There are several rollers grinding raw materials into powder. Without high-temperature treatment, the color of chili is well preserved.
After coarse grinding machine breaking the raw materials by rotary hammers, they are transmitted to the sifting machine by screw conveyor and be classified. Coarse and fine materials are conveyed to different grinder. This process will repeat until standard fine flour come out.
The high-pressure pulse dust collector can filter the dust and dramatically reduce the pungent smell and dust, meanwhile improve the work environment. As the chili powder plant adopts vacuum transmission, the sealing effect is excellent.
Packing machine
The Semi-auto packing machine can pack chili powder in bags of different size and weight. It is easy to operate and can greatly reduce your workload.