Pellet Mill For Sale
Wood & Feed Pellet Mill for Sale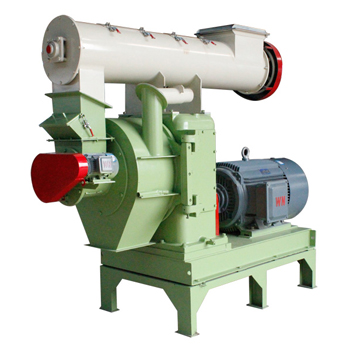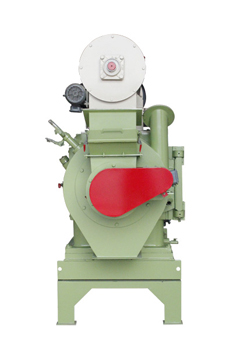 Wood Pellet Mills for Sale
Model
Power
(KW)
Packing Size
(MM)
Net Weight
(Kg)
Capacity (Ton/Hr)
Sawdust/Stalks
NPM 420
Main Motor
90
2500*1100*1900(2300)
3T
1.2~1.5/1.5~2.0
Feeding Machine
1.5
Conditioner Motor
2.2
Main Motor
110
2800*1100*1900(2300)
3.7T
1.5~1.8/2.0~2.5
NPM 508
Feeding Machine
1.5
Conditioner Motor
2.2

Ring Die Pellet Mills for sale are pelleter with middle and large capacity for pellet fabrication of wood,biomass and feed material. The process of pellet briquetting is as the following:
The formation process of pelleting generally can be divided into three parts:
1. Feeding: forcing the soft material through holes in a metal die. The process is realized by a screw plate extruder to push the material inside of machine.
2. Forming: formation of compacted pellets. The compaction of soft material need a force under big presssure. More well-proportioned material, more solid and slippery pellets can be formed.
3.Cutting: to cut the compacted pellets into pre-determined length. The diameter of pellets is determined by the ring metal die. 6mm and 8 mm diameter of pellets are popular. The length can be cutted as user's need.
The pelletizing machinery has been developed from animal feed pelleter to biomass wood pelleter. Nowadays, the structure and working theory are very diverse. Nay, there is much controversy between different pellet mill manufacturers. The most important is to see which type is the most effective.
Most pellet mill for sale now has one or more conditioners mounted upside of machine. The function of conditioner is to add liquids such as water for improvement of pellet compactation. The water is sometimes added by the form of steam, which can increase the moisture of pellets at equal condition. The conditioning process reasult firmer pellets.
◆ Main transmission is high precise gear drive;the ring dies are easy to be demounted on the machine and fixed by hoop.
◆ High quality bearings and oil seal from Japan and Sweden have been equipped.
◆ Electromagnetism or frequency conversion timing motor equipped with material feeder.
◆ Stainless steel lengthen and overstriking conditioner with high quality.
◆ The material of ring dies are made of alloy steel or stainless steel. All the pellet mould are produced by advanced technics. The service life of moulds are longer. The finished pellets are smooth,and quality is high.
◆ Compensate spring coupling is safe,low noise,compactand less trouble.
◆ Stainless steel doors and flume;stretching cutter has tick marks;easy to adjust.All safe overload devices and caution marks are completed.
OUR BUSINESS SCOPE
Design of complete process and Produce of all equipments related on pellet fabrication for biomass wood pellet mills or feed pellet mills. The wood pellet mill for sale can supply pellets for stoves and boilers burning. The feed pellet mill for sale can supply various animal feed pellets for poultry or cattle. Other auxiliary machines such as hammermill, crusher, mixer, rotary dryer etc can be also supplied.
Product Related
News

>>into