Complete Oil Plant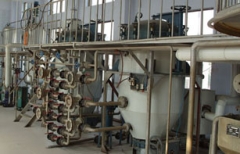 We can supply customer a complete solution of solvent extracting project for various oil materials. it adopts continuity technology, including solvent extraction system, wet meal toasting and desolventing system, miscella evaporation system, solvent recovery system and solvent recovery from vent gas.
oilseed pre-pressing extraction or one time extraction
miscella evaporation under normal pressure or negative pressure
mixed vapor reutilization
solvent recovery from vent gas by freezing or wax absorption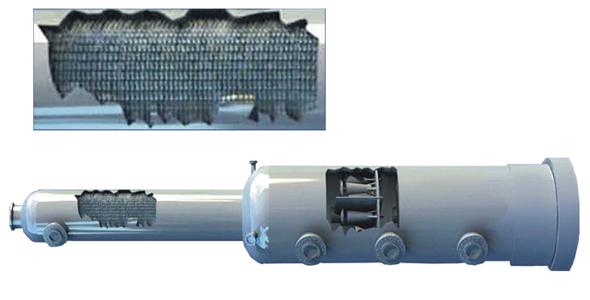 Combined Deodorization by Complete Oil Plant
Combined Deodorization is a step in oil refining(Complete Oil Plant).
Combined deodorization is the latest technology, which improves oil flexibility significantly.
Detailed deodorizing process is: Most heat of bleached oil is recovered by Heat Exchangers. The bleached oil is heated to the process temperature by mineral oil or high pressure steam and then the oil enters into the Combined Deodorizer. The Deodorizer is a combined type: The upper is packing structure, which is used to remove odor components like FFA; the lower is a plate type used for heat bleaching and making product quality more consistent. Oil coming from the Deodorizer is cooled and stored after series of heat exchanger. Volatile like FFA is collected and stored as by-products.
The technology has following features:
Advanced technology makes it widely used in oil plants;
Optimized heat exchange system makes the energy consumption less and the oil quality is good;
With Strong de-acidifying power, the Combined Deodorizer can reduce the acid value of oil to be deodorized from 8mg KOH/g to 0.2mg KOH/g in short time;
Physical refining can be realized by cooperating with the oilseed pretreatment technology and extraction technology.