YZL/YZP-32 Oil Expeller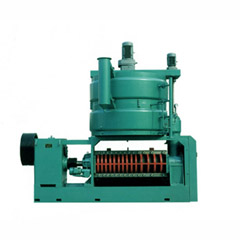 | Model | Capacity | Power (kw) | Net Weight (kg) | Packing (mm) |
| --- | --- | --- | --- | --- |
| YZL-32 | 100-130t/24h | 90 | 11000 | 4100*2720*3850 |
| YZP-32 | 260-300t/24h | 110 | 11000 | 4100*2720*3850 |
Model YZL/YZP32 screw oil expeller is the large-sized oil processing machine of continuous. Model YZL32 is screw press with capacity at 100-130 ton per 24hours used in pressing section of oil plant. Model YZP32 is pre-press with capacity at 260-300 ton per 24hours used in before section of extraction.
The YZL series oil expeller produced by us have passed ISO9001-2000 authentication. Our products with high quality are desirable oil processing equipments for customer all the world.
They are suitable for various raw materials such as rapeseeds, groundnuts, cotton seeds, soybean,hulled sesame seeds and sunflower seeds etc. Beside of these common oil seeds, the series of large scales oil seed expeller can be used in chinaberry seed kernel, perilla seed kernel, tea seed kernel, walnut kernel etc. After our years' study and practice, more and more oil seed materials can be applied in our products.
Feature of YZL/YZP32 oil expeller
At low processing temperature, the protein denaturization degree in cake is rather low.
Continuously high working efficiency, convenient operation, scientific design and durable components. Low power consumption and less floor space.
Equipped with temperature and water adjusters.
The construction of the pressing cake is soft but not smashed and in favor of infiltrating solvent.
Technical Date of YZL/YZP 32 Oil Expeller:
Note: The Following parameters are productive of the condition of perfect oil material pre-treated and technology of cleaning, strip plate and steaming etc. The parameters can be changed according to kind of oil material, oil content and operation condition etc.
Capacity
100-120t/24h(Groundnut)
90-110t/24h(Corn embryo)
80-100t/24h(Rape seed)
Overall Dimension
4135×2150×3850(mm)
Speed of main shaft
18r/min 20r/min
Motor power
90+7.5+1.5KW
Average current
160-180(A)
Thickness of cake
about 10-16mm
Oil Content in cake
8-11%
Net Weight
About 12000Kg
---
LYZX-32 Oil Press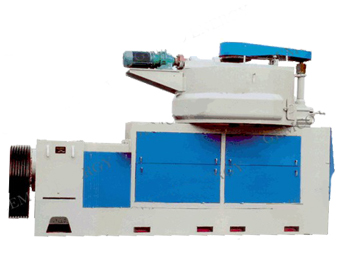 Production capacity
hulled rapeseed kernel : 80-100t/24h
peanut kernel : 60-80t/24h
residual oil in cake (%)
15-19
Power
90+75+1.5KW
Weight
12650KG
Dimension
4832×2917×3236mm
LYZX32 oil press can process plant oilseed at low temperature. These oil-bearing plants can be rapeseed, hulled rapeseed kernel, peanut kernel, chinaberry seed kernel, tea seed, sunflower kernel, walnut kernel, cottonseed and so on.