YZL-20/80 Oil Expeller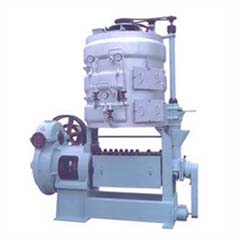 Type
Once Press
Preliminary Press
Capacity per 24h
15-20T
60-80T
Residue Oil in Cake
6-7%
12-18%
Power
45Kw
Overall Dimension (LxWxH)
2900x1859x3640mm
Net Weight
5500Kg
Model YZL-20/80 screw oil press is a type of continuous working equipment. As an excellent oil seed expeller, it have many perfect performance. Beatiful outshape, compact structure and good extraction of oil make it popular as one of vegetable oil processing machines. It is suitable for pressing oils from various vegetable oil seeds, such as sesame seeds, jatropha seeds, sunflower seeds, castor seeds, ground-nuts, canola seeds and corn plumules etc.
The YZL-20/80 oil expeller characterized multi-use, which can process both once press and preliminary press (pre-press). It have high efficiency of oil output and low power consumption. The structure of the oil expeller is designed beautitifully and compactly, which occupy litte floorspace. The parts of oil expeller are easily assembled and disassembled, easy for operation and save labor. It is excellent choose for pressing oil for large and middle sized oil mills.
Features of YZL-20/80 Oil Expeller
The machine with multi-use, can be used to process both 1st press and Pre-press.
From feeding feedstock, cooker, oil pressing to cake out, all of processes are continuous working, easy to manage and saving labor.
The machine is composed of main axes, press screw, cage bar, gearing parts etc. All parts are made of alloy material with high quality and hardening treatment, which keep the machine wearable through long time of high tempurature and friction wear.
The machine equips with oil and dregs separating parts, separaing oil and dregs first time. (optional parts)
Broad Body design, preventing oil dregs from overflow.